La Ristonomia del Bertola
The restaurant consists of three rooms able to accommodate about 90 guests and offers an airy, modern and refined atmosphere, perfectly in line with traditional and at the same time innovative cuisine.
The interiors are elegant and comfortable, made even more precious by the details and the variety of dining areas.
A long table seating 20 people – the "Social Table" – overlooks the kitchen like an aquarium, enabling guests to watch the chefs and staff at work.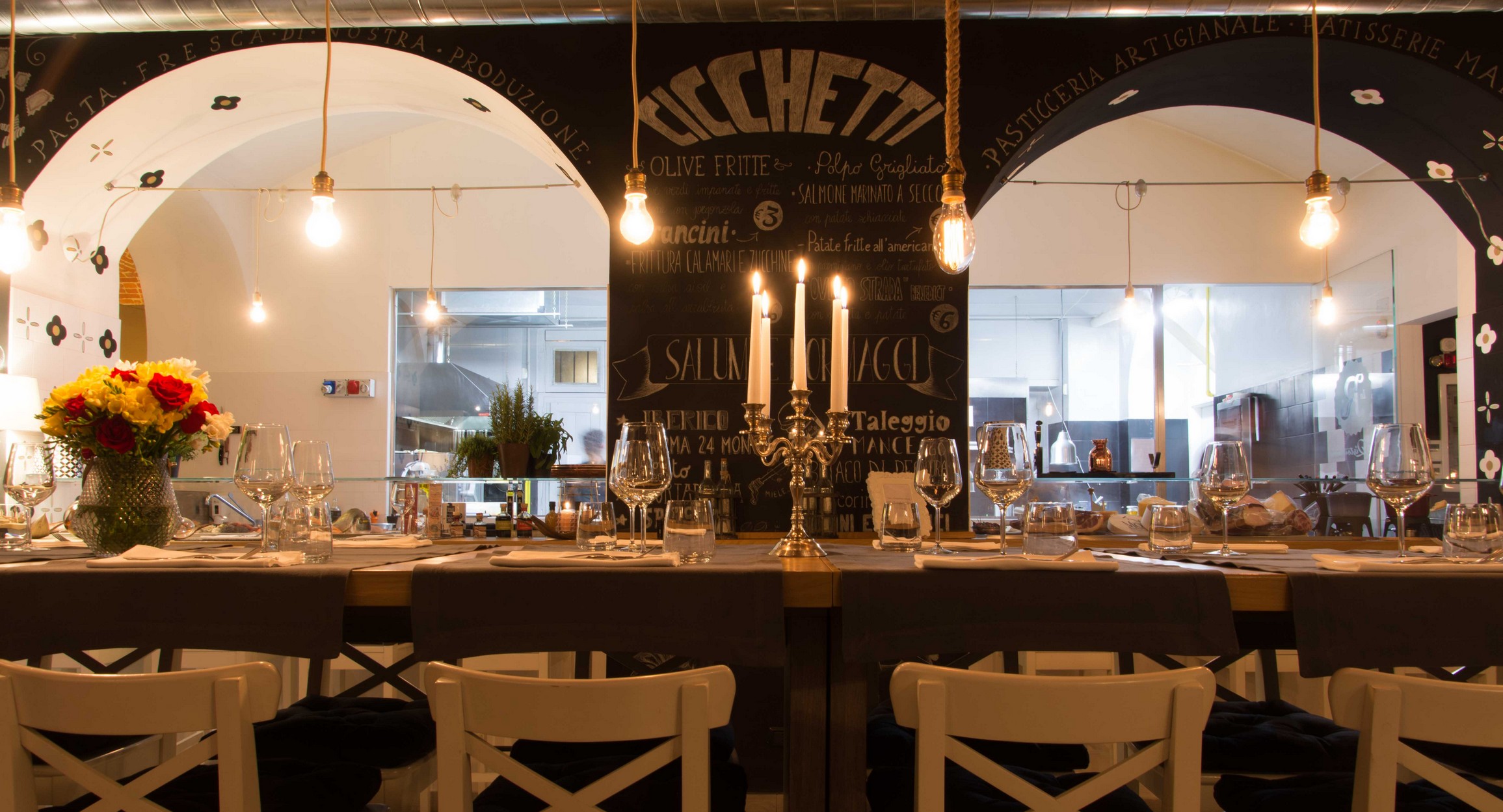 A second, more secluded "Social Table" is located at the back of the larger room, enhanced by a long and comfortable sofa.
A large outdoor terrace also makes it possible to enjoy the pleasant summer days and, why not, is also perfect in mid-season.
The cuisine focuses on traditional Italian dishes in a contemporary key, combining flavours and playing with contrasts.
The creativity and refinement of the dishes are enhanced by a well-stocked wine cellar which offers guests about 200 labels selected from among the best on the Italian and international markets.